February 21, 2008 10:17 PM Missouri Time

Lolita Education
This Story at Fox News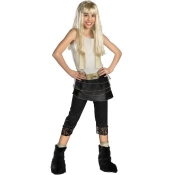 ORBA LINDA, Calif. — When Patricia Cosby's 12-year-old daughter brought home the novel "Prep" from school, she was horrified to find out what her daughter was reading.
"It was really like reading something that was pornographic," Cosby said.
(

I cant tell you what porn is but I know it when i see it )



Her daughter found the book -- which is part of an accelerated reading program -- in the Heritage Oak School library in Yorba Linda, Calif.

(To tell you the truth I am not sure which side I am on for this one yet. On one hand I don't think the school should have this book on hand. But on the other hand a 12 year old girl sees and hears worse on prime time t.v. every night.)


"When the book first came home I couldn't sleep the first night," Patricia Cosby said. "I just kept waking up and I just had this sick feeling in the pit of my stomach."

(

Wow, I am really going to have to buy this book.)

"Prep," by Curtis Sittenfeld, is a coming-of-age tale about an Indiana teenager who wins a scholarship to a prestigious boarding school. It has won awards and has been well-reviewed, but several passages in it border on the pornographic.

(Al Gore has won awards. The fact you have won awards means nothing to me. Most education and book awards are given by commies who are awarding you for teaching their own skewed point of view.)


One of the tamer passages in the book reads: "I wrapped my legs around his waist. He jerked against me so strongly that I thought he might tear through my underwear."


(OMG, 12 year olds are reading this. And watching it on HBO and listening to it in rap songs and hip hop.)


The book was on a list of recommendations sent to schools all over the country that use a program called accelerated reading from Wisconsin-based Renaissance learning.

The company says "Prep" is appropriate for ninth graders, but it also says the reading level is appropriate for 12-year-olds

(Ok, going to have to give them this one. If you realy read this sentence it doesnt say the content is appropriate but says the "reading level" is.)


Greg Cygan, principal of Heritage Oak School, immediately pulled the book off the shelves. He says he blames Renaissance for putting the book into the hands of young children at his school.

(

Ahh he has learned well from his commie handles. Always blame the company who gave you the product, not that fact that you didn't check it out before using it

.)

"I think most people in the K-12 group would stand behind me and say it shouldn't have made the list.

(duh)


"But if it was on the list, clearly Renaissance has a responsibility to put some sort of a warning on the book. And then the school library can make a decision whether or not they want to have that."

(Becuase we really don't have time to check out the books in our library and make sure they are appropriate for our students. Someone else should clearly be doing that for us.)


In an e-mail to FOX News, Renaissance executives denied responsibility, saying, "Ultimately to use or not use a book is based on professional judgment about the book's appropriateness and is the sole responsibility of librarians, teachers and/or parents."

(Well, they are right. Do your jobs and this kind of stuff wont happen.)


Renaissance said it will neither remove "Prep" from its recommended reading list nor change the age group for which it is deemed appropriate.

Ron Ralston contributed to this report.
Posted by: White Devil at 10:17 PM
15kb generated in CPU 0.01, elapsed 0.0404 seconds.
39 queries taking 0.0319 seconds, 56 records returned.
Powered by Minx 1.1.6c-pink.